November Flavors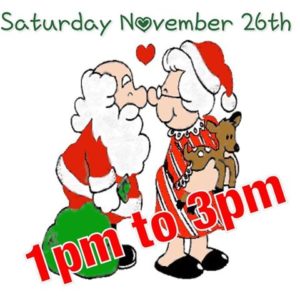 Mark your calendar, tag your friends, Santa and mrs claus is coming to celebrate our 4th birthday Saturday November 26th from 1pm to 3pm!  It's FREE!  Come take pics and enjoy a mini cupcake (while supplies last) to celebrate this special day with us!!!!!!! Everyone is invited! #santaiscomingtotown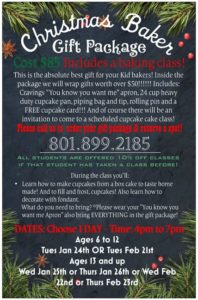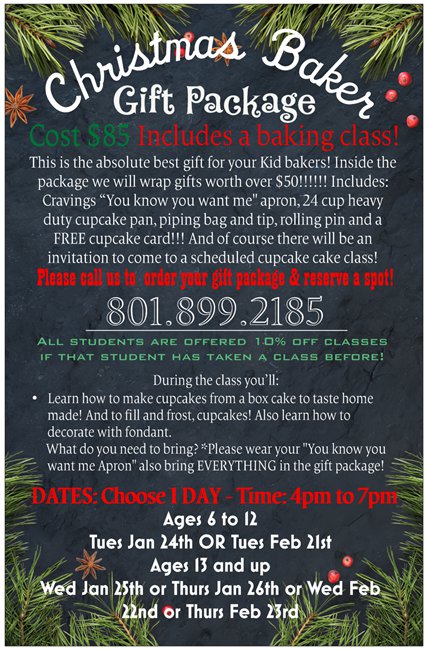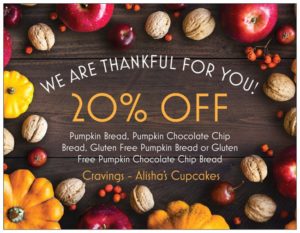 Fall Special! 20% OFF Pumpkin BREAD!
Pumpkin, Pumpkin Chocolate Chip, Gluten Free Pumpkin and Gluten Free Pumpkin Chocolate Chip.
Only applies on BREAD!
Must Show Us The Coupon!
WE HAVE WHOLE PIES OR PIE BY THE SLICE TILL THANKSGIVING!
For more information go here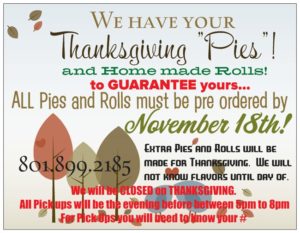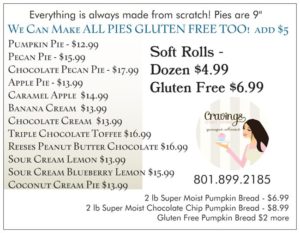 Our "Standard Size" cupcake that you can grab at our shop anytime is about double the size of a grocery store "standard size" cupcake
Our "minis" are a tad smaller than your grocery store "standard size" cupcake and are $1 less.  Minis must be ordered 24 hours prior and ordered by the dozen
TRIFLES (We can make any trifle into a dessert CATERING PAN):
Pumpkin Cheesecake Trifle $4.50 – Layers of our super moist pumpkin bread, gooey caramel, cheesecake, whipped cream and topped with our famous candied pecans.
Cookies, Brownies, and MORE!
DRINKS:
Sodas .99 cents in a can on ice if requested
Add a flavor .50 cents more