Mothers Day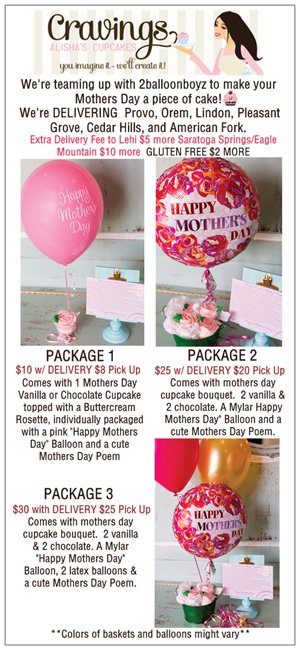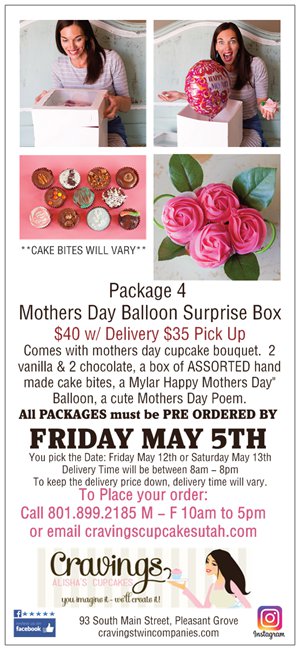 Mothers Day Special…for church's, businesses, teachers, etc.*MUST 100 OR MORE**
Mothers Day small sugar cookie topped with a buttercream rose $1.35 packaged individually with a mothers day tag GLUTEN FREE .50 cents more
ABOUT BALLOON BOYZ:
Hi – My name is Casey Turner, I am l2-years old. I attend Canyon Crest Elementary School. I love science, math, technology, and engineering. I love to snow ski and I also dance for the BYU Ballroom Pre-teen Team.
In August 2016, I started a business called Balloon Boyz. I started Balloon Boyz to earn money to serve a mission for the Church of Jesus Christ of Latter-Day Saints. I need to sell a lot of balloons over the next seven years! I have a large balloon selection i-m.mx/balloonboyz/balloonboyz.com/. You can also follow me on Instagram @2balloonboyz.
I would love to deliver balloons for your next special occasion (birthday, baby/bridal shower, wedding reception, creative date ask/reply, thank you/thinking of you, mother/father's day, anniversary, homecomings, etc.) I am also a balloon architect and can build a custom structure for your event. One of my latest creations was a 9-ft Eiffel tower for a Parisian-themed birthday party. Text/call 801.830.2724 or email me 2balloonboyz@gmail.com anytime! I look forward to serving you!!!